IAFF Headlines
Current news directly from IAFF locals, councils, and state/province associations in the US and Canada.
July 4th message to our membership
07/01/16 - IAFF Local 1014
Los Angeles County Firefighters IAFF Local 1014 Representing over 3200 Firefighters, Paramedics, Dispatchers, Pilots, Wildland Firefighters, Forestry and Health Haz Mat personnel HAPPY FOURTH OF JULY WEEKEND.
Denver Fire Fighters Burn Foundation Payday Raffle
07/01/16 - Denver Firefighters Local 858
Happy Payday! The winner for today's Payday Raffle is Greg Foster, Engine 37 B-shift. Congratulations Greg! Have a fantastic 4th of July weekend. The next Payday Raffle drawing will be Friday July 15th.
Dearborn Fire Fighters Endorse Prop 1
06/30/16 - Dearborn Firefighters Local 412
The Dearborn Fire Fighters Association is supporting a YES vote on Proposal 1 on August 2nd. If you would like a yard sign please contact us via our website, twitter @Dbnfirefighters or on facebook and we will have one delivered to your home.  Thank you for your support.
From the HBFA IAFF Local 3354....
06/30/16 - IAFF Local 1014
Los Angeles County Firefighters IAFF Local 1014 Representing over 3200 Firefighters, Paramedics, Dispatchers, Pilots, Wildland Firefighters, Forestry and Health Haz Mat personnel From the HBFA IAFF Local 3354 CALLING ALL FIREFIGHTERS.
Repayment Update 6/30/16
06/30/16 - IAFF Local 21
Local 21 Brothers and Sisters, As of 1430 on Wednesday, June 29th, the City of St. Paul and Local 21 have settled the issues that dealt with the tax burden and repayment options. We are now able to give our members the green light to sign off and pay back the overpayment.
PLEASE HELP
06/30/16 - San Diego Firefighters Emerald Society
HELLO FOLKS THE EMERALD SOCIETY BAND IS RAISING FUNDS TO OFFSET OUR EXPENSES TO SEND THE MEMBERS TO THE CALIFORNIA STATE MEMORIAL AND THE IAFF MEMORIAL IN COLORADO SPEINGS THIS FALL. THE COST TO SEND 15 MEMBERS TO THESE EVENTS IS APPROXIMATELY $25,000.00. ANY DONATION WILL HELP. PLEASE USE THE DONATE TAB ON THE HOME PAGE (sdffemeraldsociety.
Breast Cancer
06/29/16 - Richmond Fire Fighters
Polar Plunge!
06/29/16 - IAFF Local 2546
Presented By Event Info Saturday, February 11, 2017 9:30 a.m. Registration 11:00 a.m. Ceremony followed by the Plunge Aquatica – SeaWorld's Water Park   5800 Water Play Way Orlando, FL 32821   Brothers  & Sisters I hope this article finds you well. I am writing to you about our yearly POLAR PLUNGE for Special Olympics.
Meetings
06/29/16 - IAFF 1826
L-21 Active Members On-Line Vote
06/28/16 - IAFF Local 21
Major Website Updates
06/28/16 - Newport News Firefighter's Association
Major website updates are underway and hopefully will be in placed before the end of July. They should greatly improve communication and resolve many issues we've been having with notifications. Updates include: -a new, modern user-friendly Website with mobile capabilities (similar to Norfolk Local 68 http://www.iafflocal68.
Legislation Establishing Military Medics and Corpsmen Pilot Program
06/28/16 - Newport News Firefighter's Association
Commonwealth of Virginia Office of Governor Terry McAuliffe FOR IMMEDIATE RELEASE Date: June 27, 2016 Office of the Governor Contact: Brian Coy Email: Brian.Coy@governor.virginia.gov Department of Veterans Services Contact: Tina Parlett-Calhoun Phone: (804) 840-0713 Email: tina.parlett-calhoun@dvs.virginia.
Dinner at HQ
06/27/16 - New London Fire Fighters
Group 3 celebrating with Harry Reed who will be officially retired this week. Companies came to HQ for a dinner cooked by Lt Paige. Good luck Harry in your new job at Poquonnock Bridge FD.
July Regular Union Meeting Rescheduled for July 13th
06/27/16 - Medford Firefighters Local 1431
Due to the 4th of July Holiday impacting the E-Board and General membership schedules the monthly Union meeting has been rescheduled for Wednesday, July 13th @ FS6 1900hrs.
IAFF/AFD CBA Ratification Vote 6-27-16
06/27/16 - Albuquerque Area Fire Fighters
The 2016 City Chapter CBA was ratified by the membership with 79% approval. Special thanks to the Negotiating Team and the Members who worked the polls. Log-in to the members area under Contracts to review the official tally sheet. Please call Sgt. At Arms Miguel Tittmann with any questions or concerns.
June 2016 Meeting Minutes
06/27/16 - Asheville Fire Fighters Association
Meeting minutes for the June 2016 meeting of for Local 332 are now available in the Members Section.
Please help! Donations needed to help support WFD Retired Lt. Dan Hurley's son and daughter-in-law with medical bills
06/27/16 - Wilmington Fire Fighters Local 1370
https://www.gofundme.
Flame Retardants
06/27/16 - Boston Fire Fighters
Join us at the State House on Tuesday June 28 to show support for a bill to ban cancer causing flame retardants.
Families and Firefighters against toxic flame retardants - Tuesday June 28 at The State House
06/27/16 - Boston Fire Fighters
Local 21 Regrets To Announce The Passing Of Retired EMS Chief Bob Stober
06/26/16 - IAFF Local 21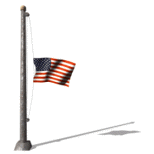 Saint Paul Firefighters Local 21 regrets to announce the passing of retired Chief Bob Stober.   Chief Stober retired from the Saint Paul Fire Department with 25 years of service. After his retirement he moved to Montana where he served as Fire Chief in Big Sky for 10 years.
8 ways to protect against cancer with PPE
06/26/16 - IAFF Local 3472
8 ways to protect against cancer with PPE Cancer-causing agents can reach a firefighter, even one in full PPE; here are simple steps to reduce your risk Jan 28, 2014 By Jeffrey O. and Grace G. Stull There was a time when dirty bunker gear was a badge of honor.
Water Safety Community Outreach Campaign
06/26/16 - IAFF Local 3472
The IAFF and Nationwide Insurance have teamed up on a new safety campaign as part of Nationwide's "Make Safe Happen" child safety initiative to educate and raise awareness of preventable childhood injuries and death. According to the CDC, drowning is the number-one cause of injury-related death in children under the age of four.
2016 WSCFF Convention Family Map
06/26/16 - IAFF Local 452
June 6, 2016 MPFFU Executive Board Meeting Minutes
06/25/16 - Michigan Professional Fire Fighters Union
Session Wrap-Up
06/25/16 - IAFF local 3704
Brothers and Sisters, The 2016 Regular Legislative Session concluded on June 6, 2016. The state legislative team along with you the members were able to keep SB-3 by Senator Peacock (RETIREMENT/FIREFIGHTERS? : Provides benefits for members hired on or after January 1, 2017. (6/30/16) (EG DECREASE APV) from gaining any traction.
Rockland Firefighters Train at Barnstable Fire Academy
06/25/16 - Rockland Fire Fighters
Rockland Firefighters attended training at the Barnstable Fire Academy on June 22, 2016. This training was conducted so that we could work on fire attack, rescue and hose line movement that is difficult to train on under normal circumstances.  https://youtu.
COLA Increase for Retirees
06/24/16 - IAFF Somerville Fire Local 76
Members, Local 76 is happy to announce that the Somerville Retirement Board voted this week to approve a 3% COLA for a new base of $13,000 . Not much but the max we can allow.
8 New Lieutenants
06/23/16 - IAFF Local 925 (Peabody Firefighters)
Seattle Sounders Firefighter Day
06/23/16 - IAFF Local F283
Brothers and Sisters, The Seattle Sounders are hosting a firefighter appreciation night. It's happening on September 17. If you are interested, let me know. If there's enough interest I will be able to get a group rate and we can coordinate to all sit together. I think this is going to be a really fun event.
Cat Country 98.1 & Creek Entertainment Salute First Responders
06/23/16 - Boston Fire Fighters
National Child Identifacation Program
06/22/16 - IAFF Local 1164
A few weeks ago it was announced that the MPFFU would partner with the National Child ID Program and the Detroit Lions to provide over 1 million ID kits to children across the great state of Michigan. We appreciate all of our locals looking to join us in this effort, but this call to action is limited to the first 30 locals that answer this call.
KSCFF Endorses Candidates
06/21/16 - Kansas State Council of Fire Fighters
The Kansas State Council of Firefighters at their 71st annual meeting made the following endorsements for the IAFF convention. These were unanamous endorsements.
4th of July Denver Fire Flag T-shirts
06/21/16 - Denver Firefighters Local 858
Hello all members, Proud Americans, and Patriarchs. We are proud to announce the arrival of the Local 858 Denver Fire American flag t-shirts just in time for the 4th of July! These shirts are available @ the Union hall weekdays from 8am-3pm and can be worn on duty Saturday July 2nd (A-shift), Sunday July 3rd (B-shift), and Monday July 4th (shift).
Upcoming Event for Local 2687
06/21/16 - Hamden Professional Firefighters
Elitches Discount for 858 members and family
06/20/16 - Denver Firefighters Local 858
Hello 858! Here is a link for Elitch discount tickets, season passes, and food deals good for the whole summer. Juts click the link below, purchase, print, and have the funnest day of your life!!!! http://tinyurl.
30 Gun - 30 Day Fundraiser
06/20/16 - IAFF Local 367
Tickets on sale now. See a member for a ticket or call/text 903-244-7531to get instructions to pay by debit or credit card.
Gillette Carnival / L-21 Family Picnic
06/20/16 - IAFF Local 21
Gillette Childrens Carnival Just a friendly reminder that the Gillette Carnival is this Wednesday!  Set up 9 am / Carnival 10-1:30 / clean up afterwords The more the merrier! Family can come too! If people could park in the East Ramp to help out with extra traffic that would be greatly appreciated (not the same ramp as Carnival).
Membership Meeting
06/19/16 - IAFF Local F-102
All Hands, There will be a normal Membership Union Meeting scheduled for 03 Jul 2016 at Crash Station 62 & will commence at 1730 hours. Listed on the Union website calendar is a running agenda for the meeting. If you have any item(s) you wish to add to the agenda please contact me. Hope to see you all there.
IAFF/AFD Collective Bargaining Agreement Ratification - June 2016
06/18/16 - Albuquerque Area Fire Fighters
The IAFF Local 244 City Chapter Collective Bargaining Agreement (CBA) has been tentatively agreed upon (TA'd) with the City of Albuquerque. The ratification vote will take place on Monday, June 27, 2016 from 7:00am -7:00pm in accordance with Article II, Section 2 and Article XI, Sections 1, 2 & 5 of the IAFF Local 244 Constitution & By-Laws.
Susan O'Neil Selected As SPFF Executive Director
06/17/16 - Saint Paul Fire Foundation
The Saint Paul Fire Foundation is pleased to announce the hiring of Susan O'Neil as our new Executive Director.  Susan has an extensive history in the non profit sector both in Saint Paul and greater Minnesota.  She will be replacing the founder of the SPFF, Steve Shapira who has served as interim Executive Director for the past 6 months.  Welcome aboard Susan.
Memorial stair climb 2016
06/17/16 - National Capital Federal Firefighters
Local 3444 Supports Fort Myers Highschool Cheer Team!
06/17/16 - IAFF Local 3444
Local 3444 is supporting the local Fort Myers Highschool Cheer Team! for their upcoming invitational on August 29, 2015! Good luck to you!!!! The below custom LOGO will be displayed on the 2016 Banner throughout the entire football season.
GermanFest / Nails & Ales
06/17/16 - IAFF Local 21
It's Germanfest MN this weekend! German Food, Beer, Music and Art at this family friendly festival (free to attend). We'll be near the main tent running our Ales and Nails game, with all of the proceeds going to support our mission. Go to www.germanfestmn.org to learn more.
44 Years Ago Today
06/17/16 - Boston Fire Fighters
Vendome Hotel Fire, 1972 On June 17, 1972, a large fire occurred at the former Vendome Hotel building in the Back Bay District. The blaze took about three hours to extinguish. The normal clean-up operation subsequently began, and without any warning, the southeast section of the building collapsed. Nine Boston fire fighters were killed, with eight injured.
June 17th Weekend update - Father's Day/Dodgers/Bear Classic
06/17/16 - IAFF Local 1014
MUSCLEPHARM Event
06/17/16 - Denver Firefighters Local 858
District 9 Information
06/17/16 - IAFF 1826
Headlines Provided By:
Profirefighter.com - IAFF Website Design, IAFF Website Hosting, 100% Union Made in the USA.
GrievTrac.com - Online Grievance Tracking Software, 100% Union Made in the USA.
UnionActive.com - Website Content Management System with Powerful Communication Tools for Union Website's, 100% Union Made in the USA.
IAFFLocals.com - Complete list of IAFF locals and websites plus featured content from IAFF locals around the US and Canada.
IAFFWebsiteDesign.com - IAFF Web Design, Specifically for IAFF Local Website's, 100% Union Made in the USA.