IAFF Headlines
Current news directly from IAFF locals, councils, and state/province associations in the US and Canada.
Monroe Firefighters Serve Thanksgiving Eve Dinner To Hundreds
11/27/14 - Michigan Professional Fire Fighters Union
Between running 10 to 12 emergency calls a day this week, firefighters with the Monroe Fire Department managed to cook 45 turkeys, nine hams and pounds upon pounds of mashed potatoes, stuffing, corn and gravy.
Saginaw firefighters give back to local families before Thanksgiving holiday
11/27/14 - Michigan Professional Fire Fighters Union
An off-duty city firefighter met up with three of his co-workers at 1 p.m. Wednesday, Nov. 26, on a mission of goodwill in a Southwest Saginaw neighborhood.
Allen Park Full-Time Firefighter/Paramedic
11/27/14 - Michigan Professional Fire Fighters Union
The City of Allen Park is now accepting applications to establish an eligibility roster for future employment opportunities for FULL-TIME FIRE FIGHTER/PARAMEDIC. Deadline is December 4, 2014.
Have a Happy Holiday Season
11/27/14 - Professional Firefighters of Maine
The Executive Board of the Professional Fire Fighters of Maine would like to take this opportunity to wish all of you, your families and friends a safe and joyous holiday season. Many of us honor the meaning behind this time of year in different ways, but in the end it is about being thankful for what we have and reflection on the events of the past year.
Local F-273 Donates Thanksgiving Food Baskets To On-Base Families
11/27/14 - IAFF Local F-273
In the spirit of giving back during the holiday season and to show appreciation for our military community, Fort Belvoir Fire & Emergency Services and Fort Belvoir Professional Firefighters IAFF local F-273 participated in a Thanksgiving basket drive.
Happy Thanksgiving!
11/27/14 - Albuquerque Area Fire Fighters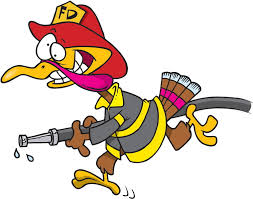 meetings
11/27/14 - IAFF 1826
Heros and Helpers
11/26/14 - IAFF Local 21
Happy Thanksgiving
11/26/14 - IAFF Local 3472
The Rochester Hills Professional Firefighters want to wish everyone a Safe and Happy Thanksgiving.
November 26, 2014: New London Fire Fighters, Local 1522 Returns to a Defined Benefit Pension Plan
11/26/14 - UPFFA
New London Firefighters Union, Local 1522 - Returns to Defined Benefit Pension Plan and Expands Work with Amalgamated Bank https://www.amalgamatedbank.
Happy Thanksgiving
11/26/14 - Boston Fire Fighters
Happy Thanksgiving
11/26/14 - IAFF Local 1014
HAPPY THANKSGIVING! Thanksgiving is here and as we take time to celebrate and give thanks for all that we have, and as we prepare for the Holiday Season we would like to take a moment to say thank you to all of our members who work so hard and are committed to the work we do.
Malden Fire's Christmas for Kids 2014
11/26/14 - IAFF Local 902
Come down to John Brewer's Tavern, 7 Highland Ave Malden Ma, Saturday December 6th from 12:00pm - 3:00pm, for the Malden Fire's Annual Christmas for Kids. There will be plenty of raffles and prizes. Please bring an unwrapped toy to donate to Toys for Tots. All proceeds will go to benefit MDA and the Children's Hospital.
Happy Thanksgiving from Local 1403!
11/26/14 - IAFF Local 1403
Although we should always be thankful, a special day set aside couldn't be more appropriate at this time. As we celebrate this thanksgiving with our family and friends, I hope that you will come together in celebration of a common purpose. We should contemplate a little of the road behind us so that the road ahead can have more meaning.
Local 282 Election Results 11-25-14
11/25/14 - Buffalo Professional Firefighters Assoc.
The election results from today's Local 282 Election are attached. Congrats to our winners and thank you to all the candidates for running.
1014 Executive Board Election results
11/25/14 - IAFF Local 1014
November 24, 2014: Ct. United Ride
11/25/14 - UPFFA
The UPFFA of Ct. is proud to announce the "Fund Distribution Ceremony" for monies raised from the 2014 Ct. United Ride, CT's largest 9/11 Tribute, that was held September 7, 2014. Both, Fred Garrity, Jr., Exec. Director of the event, and Peter S. Carozza, President of the UPFFA of Ct., along with invited elected officials distributed proceeds from the event totaling $40,500.
Local 1009 Annual Food Drive
11/25/14 - IAFF Local 1009
Thank you to everyone who helped with another successful food drive this year. It was a cold day but many members still came out and donated their time. We collected $4,095.00 thousand dollars between the three Stop N Shop locations: Grafton Street collected $1,760.00, West Boylston $1,350.00 and Lincoln St $985.00.
CPFF Foundation Fundraiser
11/25/14 - IAFF LOCAL 2164
Colorado Professional Firefighters Foundation Fundraising Nights with the Colorado Avalanche! Enjoy specially priced tickets to one or both of the Colorado Avalanche games listed below while raising money for the Colorado Professional Firefighters Foundation! $5 from each ticket purchased via this offer will be donated back to the Foundation.
Bangor firefighters to participate in Black Friday Fill the Boot for MDA
11/25/14 - IAFF Local 772
BANGOR, Maine – Members of the Bangor Fire Department Local 772, along with families served by the Muscular Dystrophy Association, will host the annual firefighters' Black Friday Fill the Boot fundraising campaign to benefit children and adults affected by muscle disease throughout the Bangor area.
Deferred Comp- Retirement Fund
11/25/14 - IAFF Local 3169
Denny Davis will be at HR Tuesday, December 2nd. 10:30am.  Stop by if your not doing anything and get educated on starting an additional retirement fund.  Tax advantage of the before tax investment to grow your retirement above your FRS or Investment Plan. Also, stay tuned for our 2015 L3169 Financial Seminar covering Budgets, Investment and Taxes.
Last Alarm - Firefighter / Engineer Donnie Wendt - City of Bradenton
11/25/14 - IAFF Local 2546
UPDATE: Information on Donnie's Memorial Service can be found on the Local's Facebook page or via the following link: https://www.facebook.
The Week in Public Finance: Expensive Retirees, State Spending Redux and Following the Rules
11/24/14 - Paul Hufnagel
New Jersey's mounting pension woes are headline news but it turns out they have nothing on the state's obligations for retiree healthcare. The state's total liability for retirees' so-called "other postemployment benefits" (OPEB) is a whopping $66.8 billion, second only to New York's $68.
North Versailles Local 4931 CBA Added
11/24/14 - Pennsylvania Professional Fire Fighters Association
Local 3666 Supports Operation Warm
11/24/14 - IAFF Local 3666
Career Fire Fighters of Frederick County, MD  IAFF Local 3666 Providing the gift of warmth to children in the communities they protect, Frederick County Firefighters have become ambassadors of Operation Warm.
Passing Of Brother Evan Johnesee
11/24/14 - IAFF Local 3472
This past Wednesday Birmingham Firefighters Local 911 and our entire firefighting family lost Brother Evan Johnesee. Brother Johnesee was a member of Local 911 for the last eleven years. Aside from being a firefighter/medic, he also was an EMS coordinator for the department. He was passionate about his Harley and loved to work on it. However he was most proud of his three children.
Union Meeting 12/12
11/24/14 - Longmont Professional Fire Fighters Association - IAFF Local 1806
Memphis Fire Fighters Donate $12,000
11/24/14 - IAFF Local 1784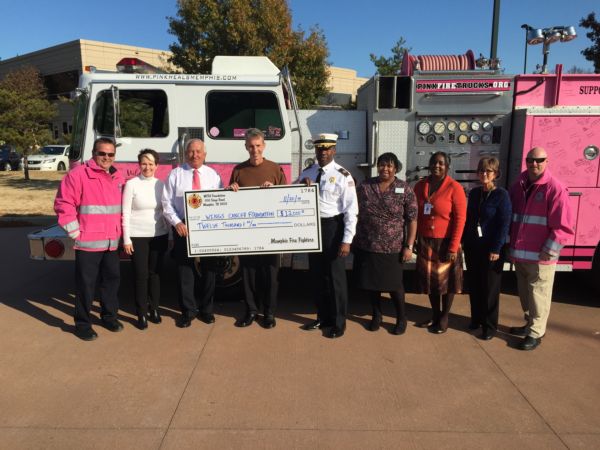 (MEMPHIS, TN) – On Thursday, November 20th, members of the Memphis Fire Fighters Association Foundation, along with Memphis Fire Director Alvin Benson, were on hand at the Wings Cancer Foundation to donate $12,000 from proceeds from breast cancer awareness t-shirt sales during the month of October. This is the third year the MFFA has made such a donation from pink t-shirt sales.
Shop Online!
11/24/14 - Toy Program
Volunteer at the Toy Program
11/24/14 - Toy Program
ANNUAL CHRISTMAS PARTIES
11/24/14 - Cambridge Fire Fighters
2015 Gun Raffle
11/23/14 - IAFF Local 3005
The Bolingbrook Fire Fighters Association Local 3005 is holding a 6 month firearm raffle. Donations for the tickets are $50 each. Attached is a flyer with the descriptions of the firearms for raffle. The raffle drawings will begin in April of 2015 at our monthly Union meetings.
Thank You Peter Matthews
11/23/14 - IAFF Local 21
Over the past 6+ years, Honorary L-21 Firefighter Peter Matthews has volunteered his time and talents capturing much of the work Saint Paul Firefighters do on a regular basis. His photographic work of our members has been published both locally and nationally highlighting the heroic rescues and day to day activities we perform.
Santa Breakfast
11/23/14 - IAFF Local 794
Come out and join us for this years Santa Breakfast!!!! Click link to view flyer.
Notice to Public: unauthorized note
11/23/14 - IAFF Local 452
IAFF Local 452, did not authorize, endorse or circulate any recent door leaflets you may have received. If you have received this note on your doorstep or can identify the person who left it please contact us. (Click link for sample image)
Notice to public
11/23/14 - IAFF Local 452
IAFF Local 452, did not authorize, endorse or circulate this message. If you have received this note on your doorstep or can identify the person who left it please contact us.
Local F-273 Names New Shop Stewards
11/23/14 - IAFF Local F-273
Congratulations to FF Rick Hoydis and FF/Medic Larry Shinn on being named the Shop Stewards of Local F-273! There are still open shop steward positions in the Local.
Steamworks Brewing Company Raises Over $10,000 for BC Firefighters Burn Fund
11/23/14 - IAFF 323
November, 2014 - As a tribute to BC Firefighters and to raise both awareness & funds, local craft brewery Steamworks Brewing Company brewed a robust and flavourful Heroica Red Ale for its 2014 fall release and in keeping with Steamworks' whimsical brand designs, this particular label featured Burnaby Heights Landmark Helen Arnold the swinging girl as a damsel in distress being rescued by a Steampunked firefighter.
99 Restaurant Hosts Fundraiser
11/22/14 - Portsmouth Fire Fighters Charitable Association
2 DAYS LEFT - E-BOARD NOMINATIONS
11/22/14 - Aurora Fire Fighters
Ladies and Gentlemen, Monday is the last day to submit nominations for: Secretary/Treasurer - can be nominated by any member 8 Hour VP - can be nominated by 8 hour members A shift VP - can be nominated by A shifters B shift VP - can be nominated by B shifters C shift VP - can be nominated by C shifters Your nominations MUST be in writing.
President Melhorn with Channel 9 News in regards to US Navy Findings on the Miami fire
11/22/14 - IAFF F-123
Local 42 - Louie Wright Fundraiser
11/22/14 - Missouri State Council of Fire Fighters
Save the Date for the 2015 Legislative Conference
11/22/14 - Professional Firefighters of Maine
IAFF Legislative Conference Returns to Capitol Hill! Mark your calendars for the 2015 Alfred K. Whitehead Legislative Conference, scheduled for March 8-11, 2015, in Washington, DC. The Conference is returning to the Hyatt Regency on Capitol Hill, and will once again feature the annual Congressional Reception attended by dozens of U.S. representatives and senators.
House Fire Leads to Burn Patient
11/22/14 - IAFF Local 3990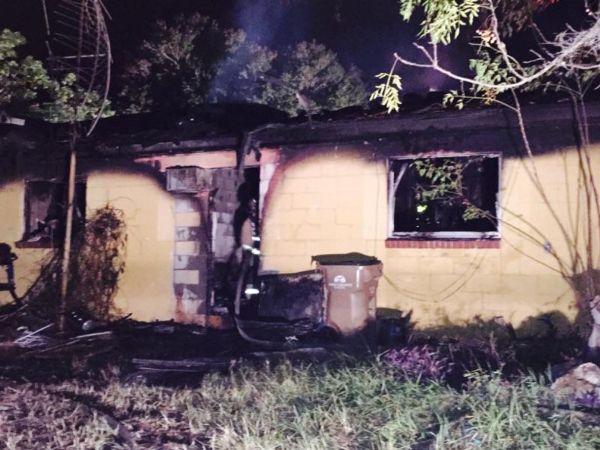 Bassville Park, Florida - Lake County Firefighters responded to the report of a house fire early Friday morning on Sherwood Place in Bassville Park with possible occupants trapped inside. As fire crews arrived, heavy smoke was pouring from the home with active fire. Firefighters quickly searched the home for victims but no occupants were found.
Addison Rescues Victim
11/21/14 - IAFF Local 4727
Congratulations to Lt. Erik Kramer and FF/Paramedic Jay Arnier for their heroic rescue of a victim from a fire on Monday morning. Your diligent and agressive efforts saved the persons life.
Charity hockey game between Saginaw police and firefighters raises more than $7,000 for MDA
11/21/14 - Michigan Professional Fire Fighters Union
As part of the eighth annual Guns & Hoses Classic hockey game between the Saginaw Police Department and Fire Department, $7,125 was raised and donated to the Muscular Dystrophy Association to help fight the disease.
Chad Edlin Retirement Party
11/21/14 - IAFF Local 42
Retirement Party for Chad Edlin. Friday, December 5th @ Johnny's Back Yard @ 6pm
Headlines Provided By:
Profirefighter.com - IAFF Website Design, IAFF Website Hosting, 100% Union Made in the USA.
GrievTrac.com - Online Grievance Tracking Software, 100% Union Made in the USA.
UnionActive.com - Website Content Management System with Powerful Communication Tools for Union Website's, 100% Union Made in the USA.
IAFFLocals.com - Complete list of IAFF locals and websites plus featured content from IAFF locals around the US and Canada.
IAFFWebsiteDesign.com - IAFF Web Design, Specifically for IAFF Local Website's, 100% Union Made in the USA.